Millions of dollars owed to average every day Americans go unclaimed each year. Most do not know that the money is out there waiting for them to claim it.  What you don't know is that you have to actively seek it, no one is going to come looking for you to give you your money.
The government and the utility companies are making a fortune off of your money in interest and it is not to their advantage to make an effort to find you.   They would rather you forget about it.

The type of money that is out there comes from many sources the most popular are:
FHA Mortgage Insurance  – If your loan was transferred from a FHA to a Conventional Loan you are entitled to a refund of the fees required to obtain a FHA Loan.

Gas Company – When you moved from your last residence you may have been owed a balance by the gas company when they closed out your account.
Phone Company – When you moved from your last residence you may have been owed a balance by the phone company when they closed out your account.
Savings Bonds – You may be the beneficiary of a U.S. Savings Bond
Bank Account – Any cash  left in your account when closed is still waiting for you to claim it.
Normally you would have to search all of the entities described above. However, for your convenience, I linked them together in one location.  I did all the work, all you have to do is click the link and enter the search information  which is usually your name and the city in which you are doing the search.
I found money from a gas bill owed to me from an apartment I once lived  in Inglewood California.    I also received a $540.00 refund from a FHA Mortgage Premium,  from a house I refinanced.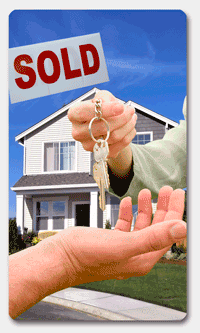 There is no cost to use this service.  I provide this information to my clients and friends for free. The link merely takes you to the  active database of the companies and institutions holding your money. You can search as many or as few of these databases as you like.
How would anybody " not know" they have unclaimed money?  because the banks, insurance companies,  FHA , Phone and Gas Companies would rather you not pick up your refund check or forgot about your deposit from the gas company payment you made at your last address.  The type of unclaimed money that may be available is astonishing.